About Parkes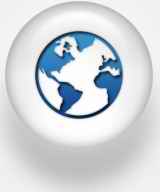 Where to find us: (Click map icon for a map)
We meet together on the corner of Gap St and Hill St in Parkes.
11am every Sunday.
Sunday School: Sunday School meets during school term before church (10am) and gives our children the opportunity to study God's word at a level they can easily understand. A short bible story and time of singing are accompanied by craft and activities to suit each of the different age groups.
Bible Studies: We currently have a bible study on Sunday night, one on Monday night and one on Wednesday night. For more information on our Bible Study groups contact the Minister, Rev. Craig Bland, on (02) 6862-2730